Friday
Keynote: The Larry Wells Lecture 2019
"Witnessing and Fighting Nazi Violence During World War II"
World War II differed from preceding wars on account of the fact that the mass killing of civilians was a strategic objective of the war. Nowhere did Axis forces kill more enemy civilians than in the occupied territories of the Soviet Union. This talk studies the impact of German killings of Soviet civilians on the Soviet war effort. Germany's war against the Soviet Union rested on a transgression of the moral norms of humanism, which Nazi leaders purposely disavowed to justify the promotion of a particularist racial ethic and the mass annihilation of racial foes. Both the moral provocation that defined the Nazi project and its cruel effects for people who were defined as antithetical to the "Aryan race" registered profoundly with Soviet observers. They seized on the nature of German violence to build a moral case about their own war effort, expressed in the antithesis between "Soviet humanity" and "fascist barbarism." This narrative, replete with detailed information about German atrocities, was paramount in mobilizing Soviet people to fight Nazi Germany. While Stalin disavowed universal ideals after the war, this did not diminish their wartime vitality and reach, or the Soviet Union's decisive contribution to the defeat of Nazi Germany.


Saturday
Workshop: Reading the German-Soviet War
Books on Germany and the Soviet Union during World War II are legion; two recent examples include Nicholas Stargardt's The German War (2015), and Catherine Merridale's Ivan's War (2006). But there are preciously few accounts that study "Ivan" and "Fritz" (the Soviet colloquial name for German soldiers) in interaction and explore how perceptions and actions on one side interacted with those on the other. In this workshop we will attempt to read the German-Soviet war as an entangled history. We will study ground level documents from both sides, including military reports, diaries, newspaper editorials, and newsreel clips, to reflect on the specificities of the German and the Soviet war cultures and the challenge of bringing them into a single analytical frame.
Keynote Speaker and Workshop Leader: Jochen Hellbeck, Rutgers University
Jochen Hellbeck is Distinguished Professor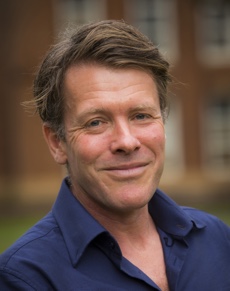 of History at Rutgers University and a fellow of the German Historical Institute in Moscow. His book, Revolution on My Mind: Writing a Diary under Stalin (2006) was shortlisted for the 2007 Wayne S. Vucinich Book Prize. The Russian translation, Revoliutsiia ot pervogo litsa (2017), was shortlisted for the non-fiction prize of the Moscow Book Fair. Hellbeck's most recent book, Stalingrad: the City that Defeated the Third Reich (2015) has also appeared in German, Russian, Spanish, and Swedish, with Chinese and Japanese editions forthcoming. The German edition won the Damals prize for best historical monograph of the year. Hellbeck is currently the PI of a German-Russian-Ukrainian research team examining the Soviet experience of German occupation during World War II. He has received fellowships from the John Simon Guggenheim Foundation, the American Academy in Berlin, the Princeton Institute for Advanced Study, and Princeton University's Davis Center.