How to get to BUGSC
All events take place in the Engineering and Sciences Building in Room "ES2008". The building is located on the new engineering campus, east of main campus.
A BUGSC shuttle will be available in the early morning at the Quality Inn.
Getting there by car
Coming in from I-81 via Rt. 17 and 201, enter Rt. 434 East, then make a right on Murray Hill Road. The new campus is immediately to the left: Take the driveway up. Parking on the SUNY lots is free on Saturday, for Friday we have parking passes for you. Make sure to park in the big lot in front of the engineering/biotech buildings.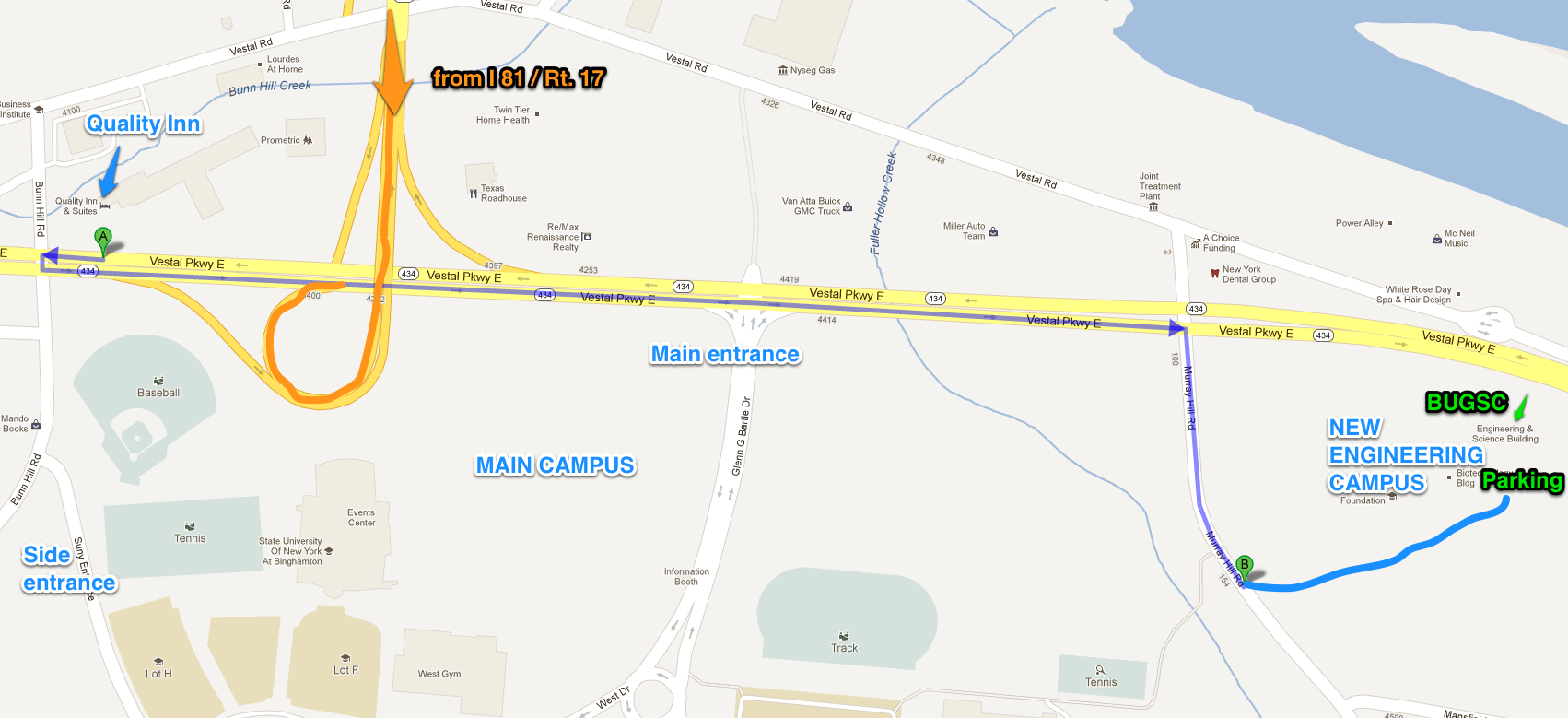 (click to enlarge)
Walking to BUGSC from the hotel
Walking distance from the hotel is 1.25 miles (25-30 minutes), as you will need to take the "scenic route" through the main campus (there are no sidewalks on the Parkway).
You will pass East Gym and West Gym and cross a small bridge to finally arrive at Murray Hill Road. The new campus is straight ahead then.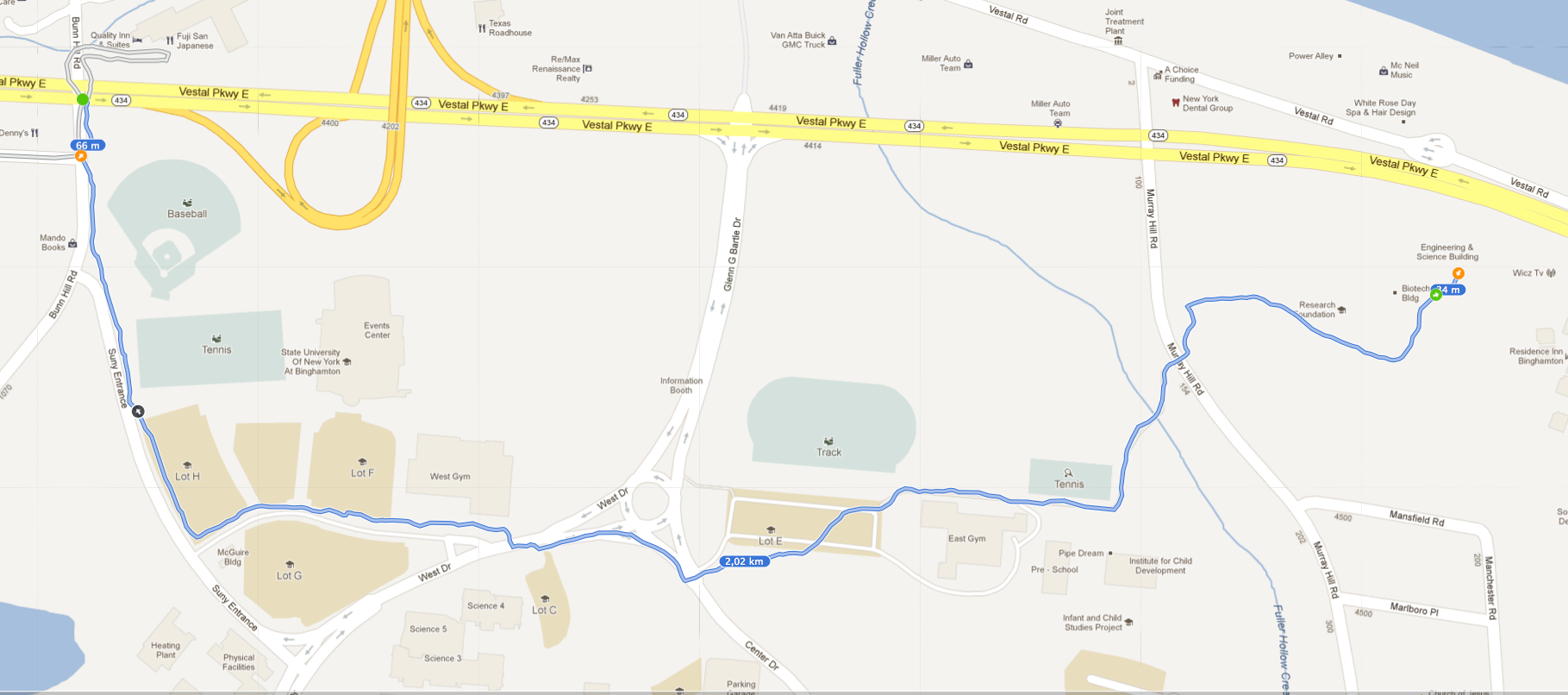 (click to enlarge)
Finding room ES 2008
Finding our room is easy... if you know where to go.

Find the main entrace to the Engineering and Science Building...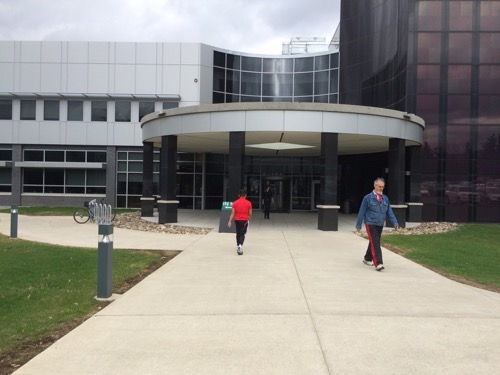 ... enter through the revolving doors...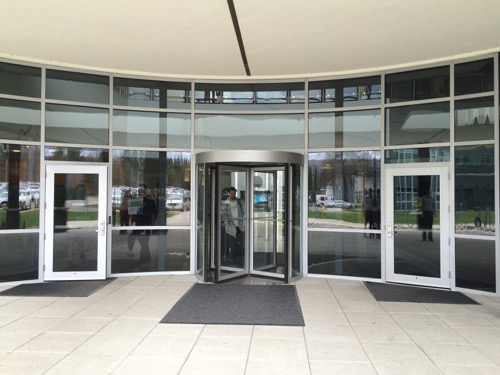 ... go straight through the hallway...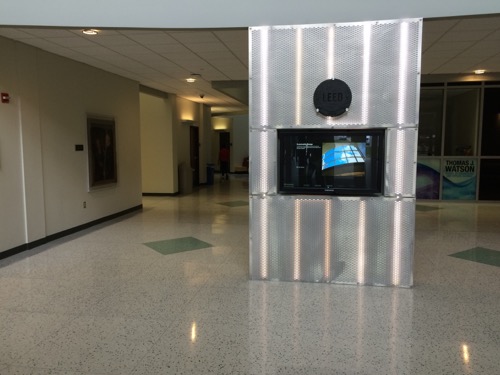 ... take the stairs...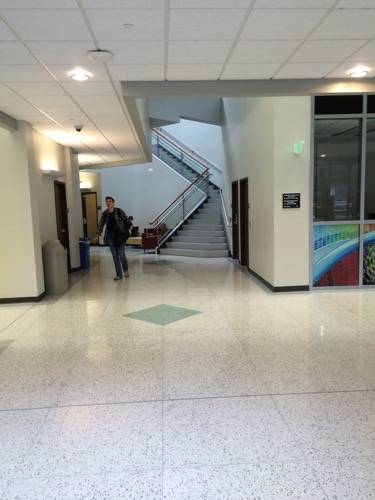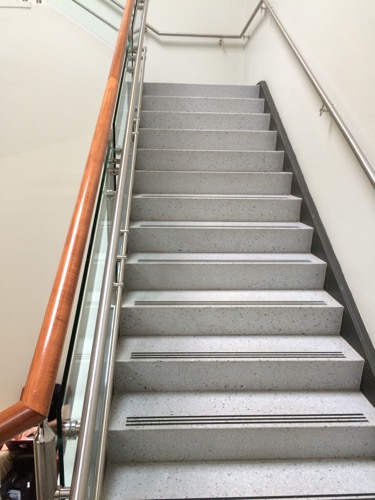 ... follow the hallway in a quick left-right-right combination...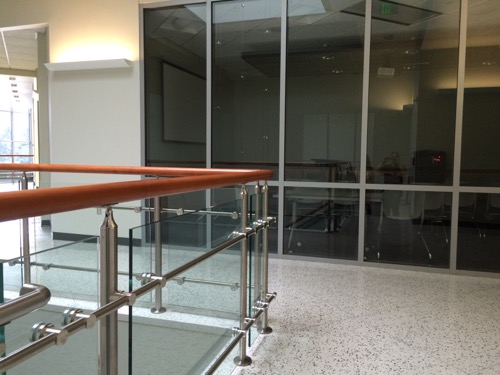 ... follow this sign to room 2008...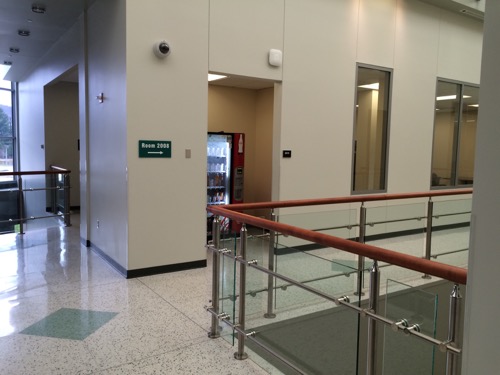 ... it is at the end of this hallway...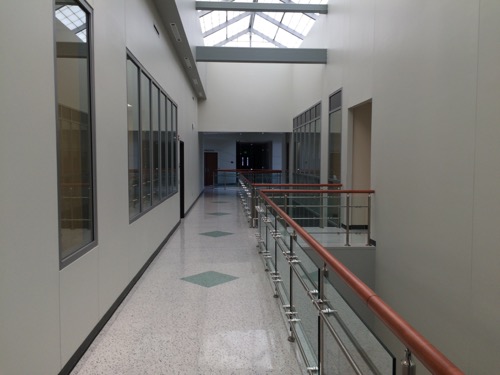 ... right here. Welcome to BUGSC!